Bridal styling
Style Di Fortuna bridal styling services
Choose the perfect style for your wedding day!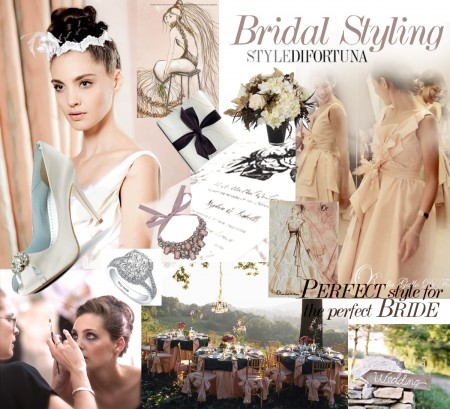 The  STYLEDIFORTUNA Bridal Styling service is completely flexible to your needs while offering advice and support on making you feel like your most beautiful self on your wedding day.
The process starts with a consultation where you and our stylist will discuss ideas and decide on the general look. The stylist of STYLEDIFORTUNA team will then find the right dress for you.Once the dress has been chosen you and the stylist can decide on the hair styling and make up for your special day.
Get The Beautiful Bridal Look
Your wedding day is one of the biggest and best days of your life. Brimming with the expectations of romance and glamour, you want to ensure that it goes smoothly so that you will have the gift of a romantic memory. With our wedding makeover expertise in custom wedding and bridal party styling, STYLEDIFORTUNA will provide you with fabulous fashion consultations without the stress of planning.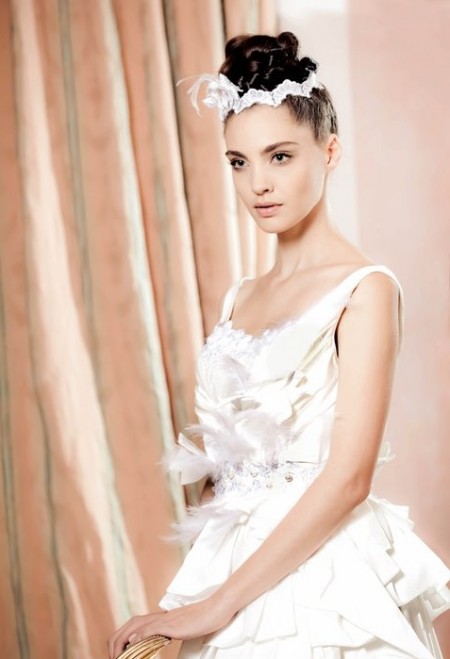 Style Di Fortuna Bridal Makeover

We want to dress you and your bridal party with sophisticated style while keeping your personality in mind. Our beauty consultant expertise will not only save you time and money, it will be a successful collaboration between the two of us. You will take everyone's breath away while providing enduring memories and stunning photographs to cherish for the rest of your life. Every image that we create together will be an investment that will be a precious remembrance of the most memorable day of your life.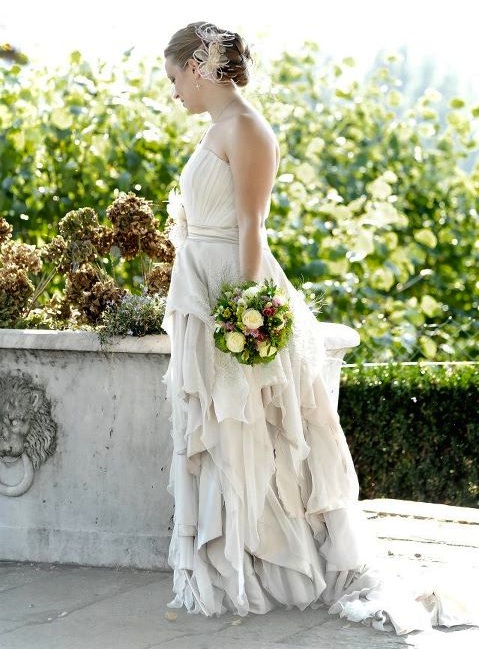 Stephanie Sh. Happy Bride
Getting Started
Our image consultant, will meet with you to evaluate your figure and budget, while collaborating with you to create your ideal bridal look based on your personality and taste. Our beauty consultant will also discuss your ideas about bridal settings, color schemes, wedding fashion, and religious requirements. Afterwards,will either schedule various appointments with bridal wear designers for a custom-made creation. Our personal shopper will also shop with you, for a unique ready-to-wear look . In addition, we will collaborate on creating a team of hair, grooming, and makeup stylists for you and your bridal party, while designing cohesive wardrobe for your bridesmaids, groomsmen, ring bearers, flower girls, and parents of the bride and groom.Our Stylist will also design wedding rehearsal dinner looks, honeymoon outfits, and bridal lingerie, while overseeing fittings and alterations that will definitely flatter your figure. By the time we are through with our finishing touches on the biggest day of your life, the results will be purely magical!
Choose Your Perfect Dress.
You will learn how to pull off that chic wedding look, despite any figure flaws. Our makeover consultant Bridal Styling will also advise you on how to bring on that lovely bridal glamour by maximizing your body assets. By the time our wedding style consultant is through with you, you will be an style expert in playing down your problem areas.
 Amazing Accessory Choices.
You will learn the Dos and Do not of accessorizing with our bridal fashion consultation. Our wedding style expert will show you how to beautify each bridal outfit with gorgeous accessories. From luxe jewels to elegant gloves, you will learn about what pieces work best for your special bridal makeover look. In addition, we will teach you how to choose gorgeous wedding purses, stunning wedding shoes, and glamorous hairpieces to complete your regal bridal look. Our wardrobe consultant will also show you how to incorporate antique heirlooms into your modern wedding day look. As a result of our bridal fashion style  tips, you will be a whiz at caring for your wedding accessory finds while knowing when to scale back or kick your enchanting style up a notch.
Choosing The Best Bridal Hairdo For You
Your hair is your crowning glory and we want to make sure that it clinches your fabulous wedding makeover look . That is why we will collaborate with you in creating different looks for various wedding events while teaching you how to select flattering hairstyles that will complement your style and personality. In addition, you will also learn how to choose the right hairpiece that will transform you into a princess bride. From sparkling crowns to regal tiaras, we will provide you beauty advise on the gorgeous combs and delicate veils that will go together with your sweeping wedding gown. Our style consultant also show you how to find and choose the right hairdresser that will best understand your hair texture and length. Not only will they value your needs, but they will make you over into the belle of your wedding day!
On your wedding day 
On the day of your wedding you can completely relax knowing everything has been taken care of and I will make you look your absolute best!
I always allow plenty of time to arrive and get set up.
I also assist in attaching veils and tiaras on the wedding day and some brides like to bring these to the trial run so that we can complete the look then.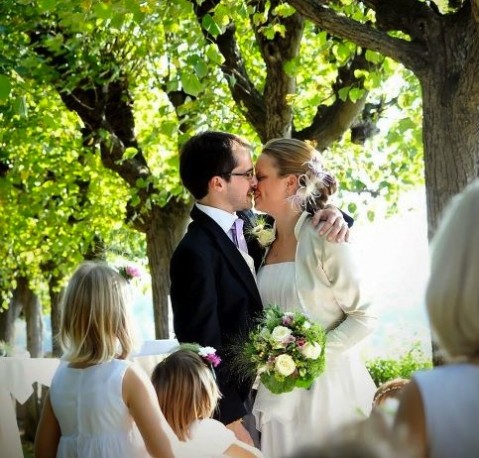 Stephanie Sh.Happy Bride