Personal shopping at Harrods
"BY APPOINTMENT"
Styledifortuna Personal Styling at Harrods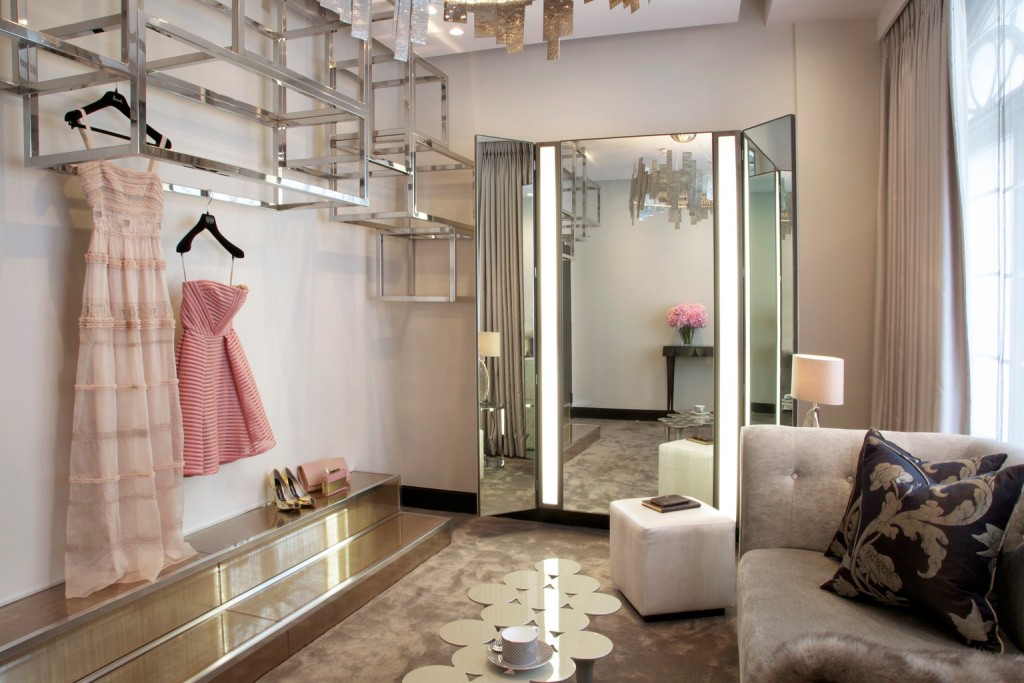 Our "By Appointment" service at Harrods is a truly bespoke shopping experience offering an indulgent and luxurious service that makes shopping an effortless pursuit.
You will be surrounded by high-end and fashion-inspired contemporary spaces that capture the essence and heritage of Harrods and engage through a sophisticated blend of furniture and finishes.
Our stylist team will attend to your every need and help you select outfits from the entire store, ensuring you enjoy unprecedented access to a world of convenience and exclusives.
The styling service is held within private suites for the most discerning clientele, where our clients have the opportunity to relax and enjoy selecting from a range of specially edited pieces.
After a consultation, we will suggest outfits to try that will fit your shape and suit your lifestyle. Having your different styling needs in mind, we will assist you in finding your look and your personal style.
Once we've established exactly what you're looking for, one of the team will bring you a selection of suitable pieces to try in the dedicated shopping suite only "By Appointment".
There is no limit as to what you can request – from new season's collections to the most exclusive and bespoke evening gowns.
Our stylists with unlimited access to all fashion collections are on hand to offer a complete independent advice, providing inspiration and refreshing your wardrobe.
After your initial consultation, the stylist will be available for you in person or via phone or email, and you will receive a bespoke guide of how to style your new looks recommended by Styledifortuna.
Styling fees:
£350 Half Day – 3 hours, £450 Full Day – 6 hours
Services include:
Compiling your personal profile, prepping and bespoke styling guide.
Concierge Service – shopping delivered to you wherever you may be.
Pre-book fashion styling service "By Appointment" two weeks in advance.
For enquiries regarding this service please email info@styledifortuna.com or call us on +44 (0)208 244 40 36  or +44 (0)7581 796 136